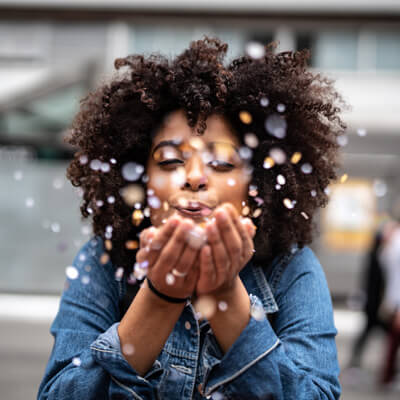 The International Day of Happiness is celebrated on March 20, 2022, to remind us that being happy is a human right. We agree!
"Almost all of my happy memories are when I spend time with my wife and kids, which are my core relationships," said Dr. Steve. He also enjoys time with his close friends. Whether he's joking around, participating in games with them, or playing music with friends in a band, those are the times he gets fueled and lights up the most.
"I also love adjusting patients and seeing how their lives change, and how excited they become when they feel they're getting their lives back," added Dr. Steve.
How Pain Keeps You From Being Present
If you're experiencing chronic pain, it's difficult to focus on anything else, including spending time across the dinner table, being out for the day on a road trip, or being at a friend's house. When you're not feeling your best physically or mentally, your quality of life is affected especially when you're around friends and family.
How Clearing Subluxations Can Help You Feel Great
By getting adjusted, Chiropractic Generation can clear subluxations or misalignments that could not only cause physical pain, but also emotional stress. You can enjoy regained mobility, which means you're not distracted by being stiff or in pain.
It also means you can do things that you'd normally want to do, whether it's keeping your house up, preparing for a big celebration, or just engaging in fun activities with people that you love.
What Our Patients Feel After an Adjustment
After they get off the adjustment table, our patients often take a nice, easy, deep breath and find that their muscles relax. Patients feel their mind is clearer, and they feel less stressed.
In addition to providing adjustments, Dr. Steve also gives patients exercises designed to strengthen and stabilize the spine, and specific stretches that can improve their performance when participating in activities they're interested in doing better.
"When your spine is aligned, you can be the best, healthiest and happiest version of yourself, whether at home or work," said Dr. Steve.