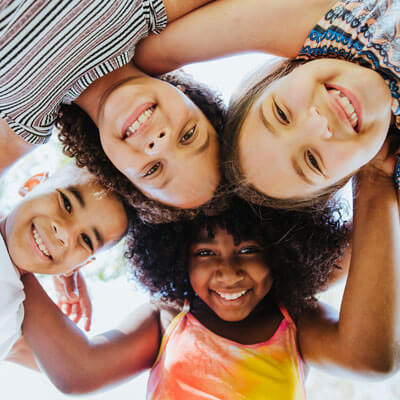 "I love reading, and when I was younger, I often buried myself in a good book. Reading was such a creative exercise as my imagination would take off," said Dr. Steve.
He also has fond memories of reading books to his kids, whether at bedtime or just during the day. "Even as they got into their early teen years, I would still read to them at night. We would get so excited by the journey that we enjoyed by reading together," he added.
Even though his kids could read, Dr. Steve loved reading all the Harry Potter books to them. "They were excited that I was reading to them, and we both enjoyed the laughs and tears together," he said. Dr. Steve predominantly reads science fiction and fantasy books. The Foundation novels and The Lord of the Rings trilogy are some of his favorites.
Helping Children in Need Turn the Page
As January 27th is Family Literacy Day here in Canada, Chiropractic Generation is holding a book drive to benefit threeoaks.ca, which helps women and their children safely transition out of abusive environments. One of the reasons why Chiropractic Generation decided to partner with the Three Oaks Foundation is because Dr. Steve knows that books engage a child's mind and expand their imagination, keeping them focused on a hopeful future.
We are accepting gently used or new books at our office, which we will then donate to Three Oaks Foundation, which will ensure the books get to hands that could use and appreciate them. "By gathering these books for the kids, we're showing them that they're highly valued and that reading together is a great way for moms and their children to forge strong connections," said Dr. Steve.
If you would like to donate cash for us to purchase books, that's an option too. You can do a transfer via Dr. Steve's email. For our records, please include a note saying what the transfer is for.
What Are Your Favorite Books?
We'd love to know what books keep you and your family engaged. Let us know in the Comments box or the next time you stop by the practice!