About Us
Dr. Stephen Lippitt's experience with chiropractic began long before he decided to enter the profession. With an uncle who was a chiropractor, he started care early in his childhood. When it was time to begin exploring possible careers, Dr. Steve's uncle urged him to look into chiropractic. He attended the University of Western States, the same institution his uncle had attended.
After, he returned to his home in Calgary to practice. Dr. Steve then met his future wife, Elizabeth. Since she was from Ontario, he moved across the country to Prince Edward County. He's been in our area since 2002, serving those in Belleville and Quinte West.
The Natural Way to Generate Health
As the name Chiropractic Generation suggests, we aim to create multiple generations of healthy families. Plus, when you get adjusted, you'll feel the power of your body turned on so that you can generate greater health.
It's our mission to inspire people to lead extraordinary lives without having to use needless drugs or surgery.
The One Thing You Need to Know
If there is a single message we want to get across to you, it is this: you have an incredible ability to self-regulate and heal. When we maximize this ability, miracles can occur with your health.
We'll do our absolute best to help you understand the cause of your problem and will strive to give you the best care available.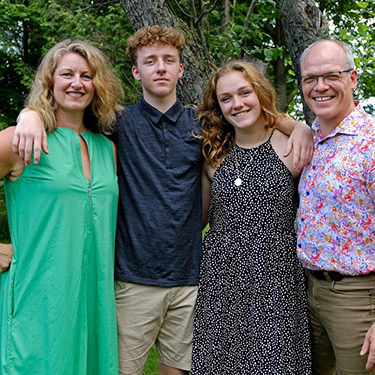 Become Whole in Mind, Body and Spirit
We love hearing about the successes of our patients. As a former migraine sufferer, Dr. Steve has a passion for getting results for people who suffer from headaches and migraines. His patients include a woman who thought she would never be able to see a chiropractor because the slightest touch caused severe pain. In less than two months of care, the woman was no longer hobbling and could walk freely.
Another woman was in her 60s and finally began to garden again after being unable to for three years. She went to her medical doctor and reported that her medications were no longer needed, thanks to chiropractic and lifestyle changes. The doctor looked and her and said, "If people did what you're doing, I'd be out of a job!"
MEET DR. STEPHEN LIPPITT »
Get Empowered to Make a Change
There's nothing better than seeing our patients make significant changes in their health and life. Contact our office now to learn more about what we may be able to do for you!

About Chiropractic Generation | (613) 966-4725